A Comprehensive Tutorial on Thunderbird to PDF Conversion
We'll walk you through the process of easily converting Thunderbird emails to PDF files in this in-depth article. This post will discuss two methods for batch printing many Thunderbird emails into Adobe PDF files. In order to provide a safe and simple experience, we'll also introduce you to a professional Thunderbird to PDF Converter application.
Why Convert Emails from Thunderbird to PDF?
Before delving into the Thunderbird to PDF conversion techniques, let's examine the reasons why users frequently feel the need to make this switch. Portable Document Format, or PDF, offers a safe and flexible file format with a number of benefits:
Formatting is Preserved: PDF files keep the content's original formatting and layout, ensuring that it reads precisely as intended.
PDFs are very accessible due to their cross-platform compatibility, which allows them to be viewed on a variety of hardware and operating systems.
PDFs allow users to specify password security, guaranteeing that only people with the proper permissions may view the material.
Legal Validity: PDFs are often utilized in professional and legal contexts, making them the format of choice for presenting significant records and evidence.
Let's look at the two ways to export Thunderbird emails to PDF now:
Method 1: Manual Thunderbird Configuration Print a Number of Emails to PDF
You must first install Thunderbird's Import/Export add-on before you can begin the conversion procedure. The saving of Thunderbird mails as PDF files is made possible by this add-on, which supports both.msf and non-.msf formats. Observe these steps:
Choose the desired folder, such as Inbox, Sent Items, or Outbox, from the left pane of Mozilla Thunderbird.
Go to the Menu bar and click "Tools."
Select "Import/Export" in the add-ons menu.
Choose "Export all messages in the folder" from the drop-down option.
Select PDF as your export format of choice.
Be aware that this approach might not retain attachments. You might want to select a different format if you want to preserve attachments as well.
All email messages will be stored at the designated place when you click "OK" to finish the procedure.
Method 2: Thunderbird Emails to PDF Conversion Using Automation
While there are drawbacks to the manual process, an automated option, such as the WholeClear MBOX to PDF Converter Tool, provides a more dependable and effective approach to converting Thunderbird emails to PDF—even in large quantities. This utility makes the procedure simple by concurrently converting both single and multiple MBOX files to PDF. The tool quickly Switch Thunderbird MBOX Emails to PDF:
Run the WholeClear MBOX to PDF Converter Tool after launching it.
To set up your Thunderbird email to PDF conversion, click the "Open" button.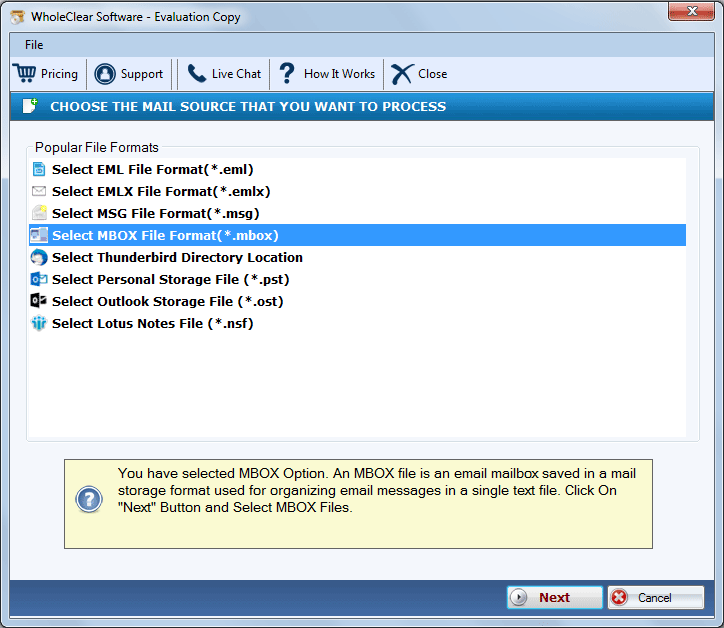 Click "Desktop Email Clients" > "Thunderbird accounts" > "Open Thunderbird Configured Accounts" > "Click on ID."
The software panel will immediately display your MBOX file.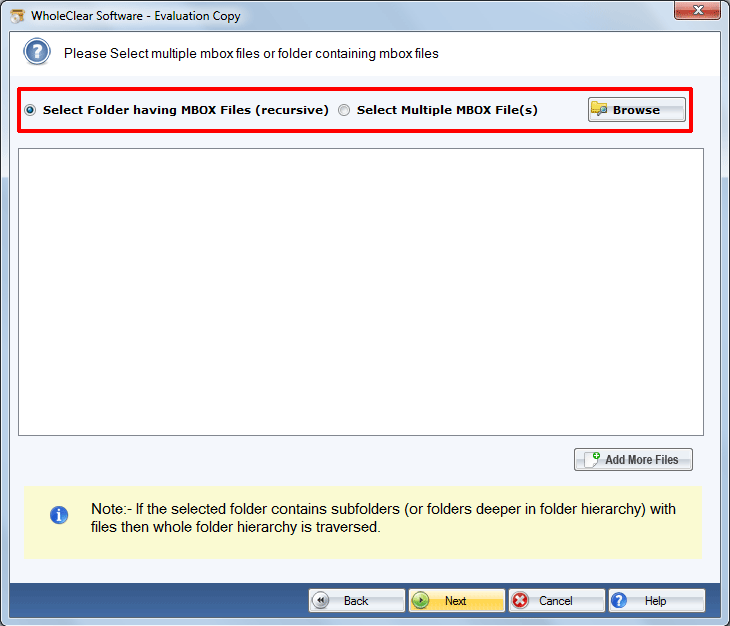 Click "Export" after choosing the location where you wish to save the PDF file.
For the export procedure, select the PDF file format from the document files.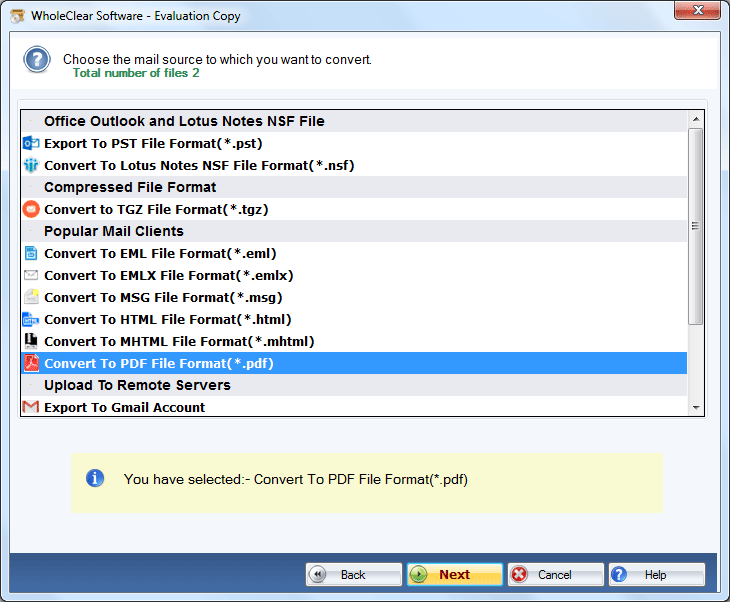 To start the conversion, click "Save".
A confirmation message will show after the process is finished. After that, you may see the final destination.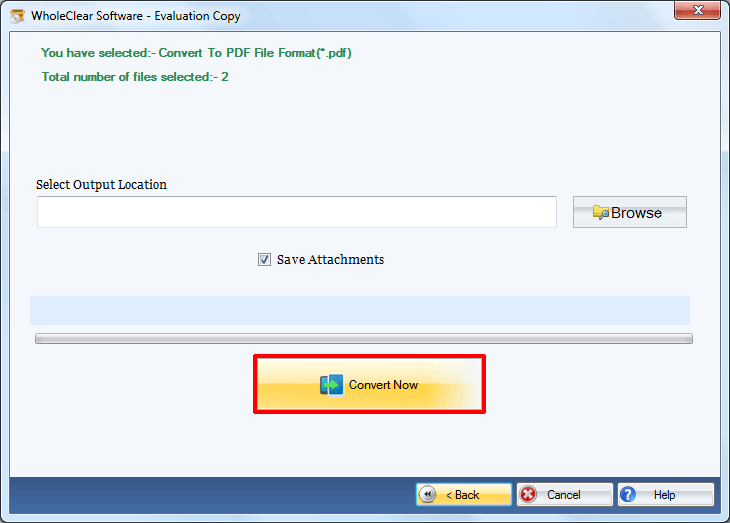 Please be aware that only 25 items from each folder may be exported using the demo edition. Consider upgrading to the licensed edition if you want to export all things.
Principal Components of the Automated Solution:
Multiple MBOX emails can be converted to PDF at once using bulk data export.
No Need to Install Thunderbird: This solution does not require Thunderbird to be installed in order to convert emails to PDF.
Support for Attachments: It successfully converts Thunderbird emails with attachments to PDFs.
Provides more than ten different file-saving choices for Thunderbird mail conversion.
Auto-Locate Thunderbird Profile: To make configuration easier, the program automatically locates the Thunderbird profile mailbox.
Read this Post: Export MBOX Emails to Lotus Notes NSF Format
Why Convert Emails from Thunderbird to PDF?
When converting Thunderbird emails, using PDF as the file type has the following benefits:
Improved Image Quality: PDF files make images of the highest caliber, making them perfect for printing.
Secure Data Storage: PDFs offer a safe setting for keeping sensitive information.
Shareability: Thunderbird emails can be quickly shared as PDF files, even on mobile devices running Android.
In Conclusion,
The two simple ways for converting Thunderbird emails to PDF files have been covered in this article's conclusion. You can now export Thunderbird emails to PDF with simplicity and precision, whether you choose the manual or automatic method.
What's Your Reaction?