AMD's New Navi 31 Graphics Cards Set to Elevate Notebook Gaming Performance
AMD's New Navi 31 Graphics Cards Set to Elevate Notebook Gaming Performance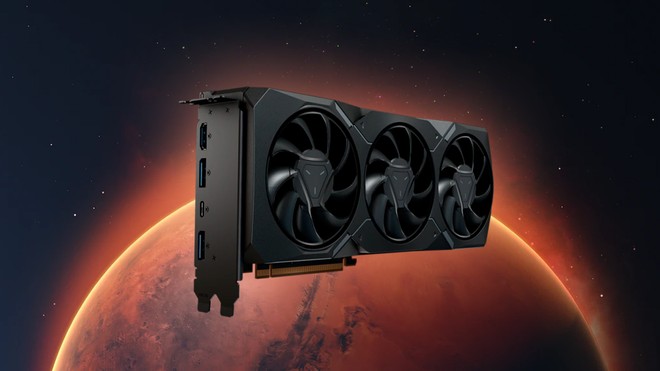 In an exciting development for gamers and technology enthusiasts alike, AMD is gearing up to introduce a fresh wave of innovation with its upcoming Navi 31 graphics cards. This highly anticipated release, part of the Radeon RX 7000M series, promises to redefine the gaming experience on laptops.
According to reports from reputable sources such as VideoCardz, AMD is on the verge of unveiling its cutting-edge Navi 31 architecture, tailored specifically for notebook systems. Unlike their desktop counterparts, these laptop-friendly graphics cards will feature a more compact design, ensuring seamless integration within the limited space constraints of notebooks.
Comparable to a high-performance work of art, these new graphics cards are poised to raise the bar, drawing inspiration from the renowned RX 7900 GRE series. With enhancements across various specifications, gamers can expect a remarkable visual feast, accompanied by optimized efficiency and processing power.
Key among the touted features is the adoption of a 256-bit memory interface, ensuring data flow is smooth and uninterrupted, even during intense gaming sessions. Moreover, the focus on power efficiency and a refined base operating frequency showcases AMD's commitment to delivering a well-balanced performance package.............
While the Radeon RX 7000M series has already seen the introduction of models based on the Navi 32 and Navi 33 GPU architectures, the introduction of the Navi 31 architecture is poised to be a game-changer. With an array of options available, AMD is yet to cover all price points with their "mobile" graphics card lineup.
This strategic move sets AMD apart from its competitor NVIDIA, which has already ventured into the market with the RTX 40 series, catering to a diverse range of price segments. Notably, renowned laptop manufacturer Avell has recently launched laptop models in Brazil, boasting impressive GeForce RTX 4090 graphics cards.
However, the finer details of AMD's notebook GPU strategy remain under wraps, leaving enthusiasts and tech aficionados eagerly awaiting official announcements. As industry trends shift and evolve, all eyes are on AMD as it prepares to reveal its hand and usher in a new era of mobile gaming excellence. Stay tuned for further updates as the company pulls back the curtain on its latest innovations.
What's Your Reaction?