Google Pixel Watch 2 Unveiled: Design and Key Details Confirmed
Google Pixel Watch 2 Unveiled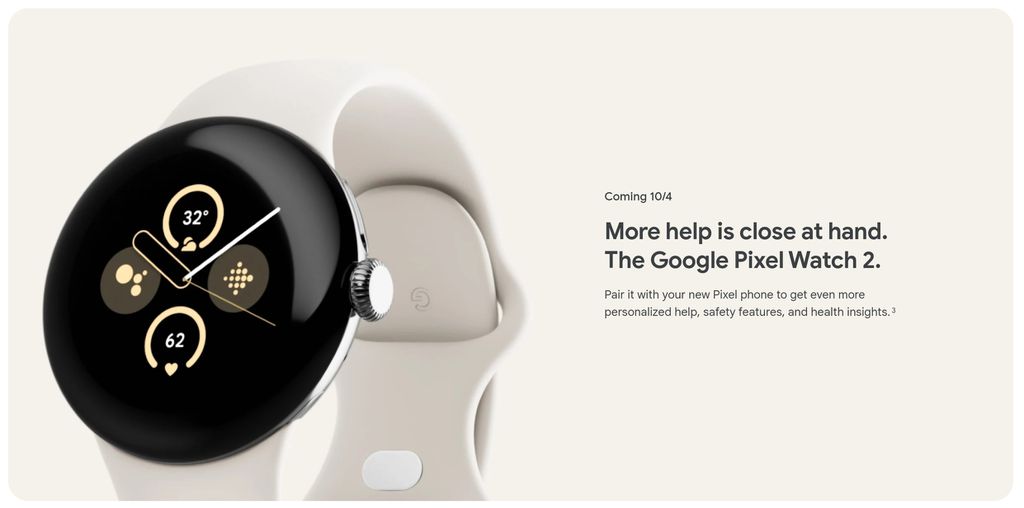 In a recent surprise move, Google has officially unveiled the Google Pixel Watch 2, following an accidental reveal on its own website. The tech giant dropped a dedicated video on Friday, shedding light on its new smartwatch offering. While initial impressions suggest it doesn't bring groundbreaking changes to the table, the video showcases some key features that we can expect from this highly anticipated accessory.
One of the first things that catch the eye is the design continuity with its predecessor. The smartwatch maintains the elegant aesthetics of the previous generation, featuring a sleek glass front that seamlessly merges with a metal body below, near the user's wrist. The initial presentation showcased the watch in a stylish silver tone, accompanied by a beige strap.
The video also highlights the return of the rotating crown and side buttons, along with a clever strap removal mechanism that involves rotating and pulling while pressing a locking key. Another intriguing feature is one of the new perforated watch faces, likely to be part of the upcoming WearOS 4 update. Additionally, the watch is touted to boast IP68 certification for water and dust resistance, and the device's name is elegantly engraved around the sensors that come into contact with the wearer's skin.
While Google hasn't yet disclosed technical specifications, some details can be gleaned from the video. The Google Pixel Watch 2 is expected to debut alongside the Pixel 8 at Google's major event scheduled for October 4th, at 11 am Brasília time. The teaser hints at pre-orders starting on the same day, although no official pricing information has been released. Given its premium positioning, it's safe to assume that it won't come with an entry-level price tag. The original model was launched at $349 (approximately R$1,750), suggesting that the new generation could be similarly priced or potentially even higher, considering the improvements teased in recent leaks.
Despite maintaining its predecessor's appearance, the Google Pixel Watch 2 is set to deliver significant internal enhancements. Most notably, it will trade the controversial Exynos 9110 processor for the highly acclaimed Snapdragon W5 Gen 1. This component, found in smartwatches like the TicWatch Pro 5, has gained recognition for its speedy performance and outstanding energy efficiency.
Additional technical specifications include a 1.2-inch AMOLED screen with a resolution of 384 x 384 pixels, 2 GB of RAM, and an aluminum build, which is lighter but less durable compared to the stainless steel used in the original Google Pixel Watch. Unfortunately, as has been the case in the past, the watch is expected to be limited to specific markets, potentially excluding Brazil...........
The Google Pixel Watch 2 is already generating buzz and anticipation, promising both a refined design and enhanced internal capabilities. Tech enthusiasts and smartwatch aficionados alike will be eagerly awaiting its official launch and pricing details on October 4th.
What's Your Reaction?