Latest News: India Shines on Day 4 of the 2023 Asian Games in Hangzhou
India Shines on Day 4 of the 2023 Asian Games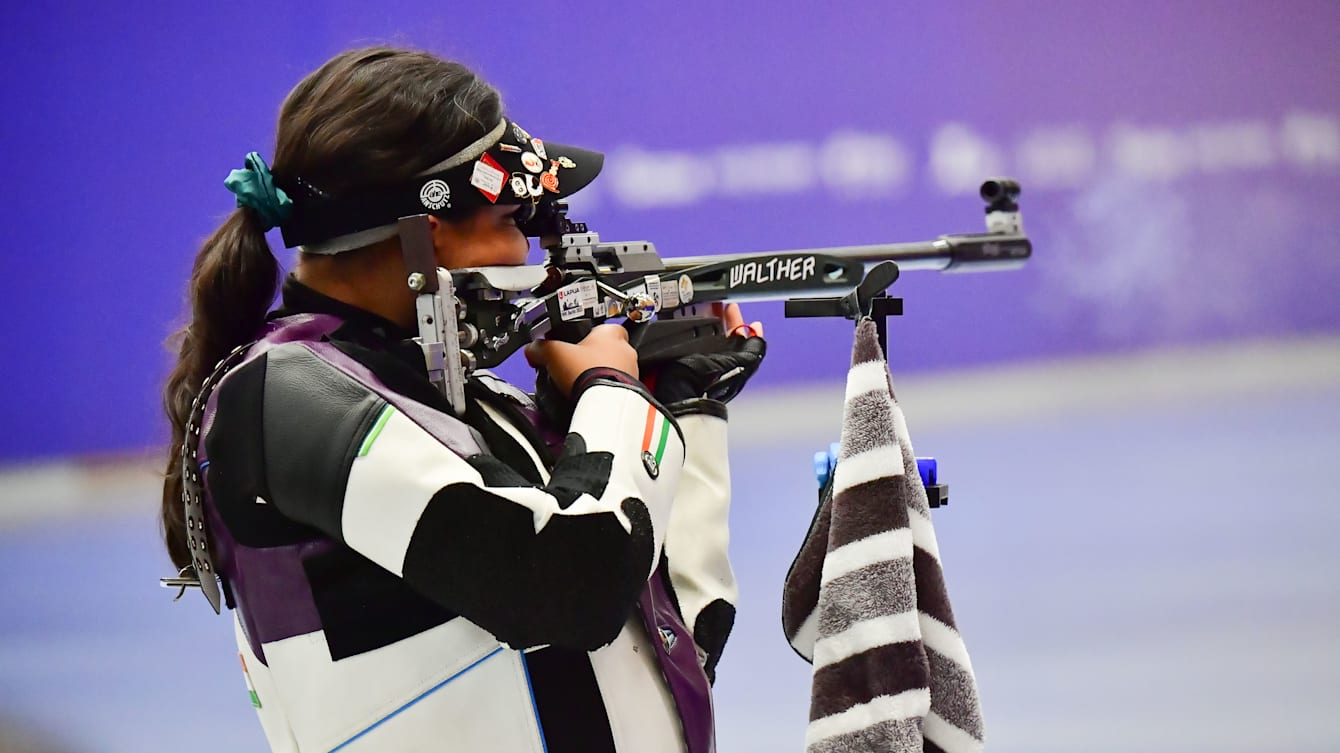 The fourth day of the 2023 Asian Games in Hangzhou proved to be highly successful for India, with several outstanding achievements by its athletes. Here are the latest updates from the ongoing competition:
Shooting: Gold and Bronze Medals in Shooting
India's shooting contingent achieved remarkable success by winning two gold medals and two bronze medals today. The most notable victory was Sift Kaur Samra's gold medal win in the 50m rifle 3 positions women's individual final with a margin of 7.3 points. Samra scored a total of 469.6 points and even shattered the world record in the event. Additionally, Manu Bhaker led the women's 25m pistol team to a gold medal with Esha Singh and Rhythm Sangwan. India has now collected 20 medals at the Asian Games.
Sailing: Vishnu Saravanan Clinches Bronze
Vishnu Saravanan of India secured a bronze medal in the men's dinghy - ILCA7 sailing event. This marks India's third sailing medal at Hangzhou. Saravanan finished the event with a net score of 34, including three wins, after 11 races, etching his name in Asian Games history.
Bridge: Indian Men's Team Off to a Good Start
India's men's bridge team had a promising start at the Asian Games 2023, defeating the Philippines 18.04-1.96 in the round-robin contest. Meanwhile, the mixed team received a bye in the first round-robin game, and the women's team faced a tough challenge against Thailand, losing 12.16-7.84. Indian teams in both men's and mixed categories will continue competing in round-robin matches.
T20 Cricket Records Shattered in Nepal's Victory
In a T20 cricket match against Mongolia, Nepal shattered several records on their way to a massive 273-run victory. They set the record for the highest team total by scoring 314/3, becoming the first team to cross the 300-run mark in a T20 innings. Kushal Malla also broke the record for the fastest T20I century, scoring a century in just 34 balls, surpassing India's Rohit Sharma.
Taekwondo: Mixed Results in Round of 16
Indian taekwondo athletes, Shivansh Tyagi and Margerette Maria Regi, competed in the round of 16. Tyagi secured a victory against his Cambodian opponent but later lost to a competitor from the Republic of Korea. Meanwhile, Regi faced defeat against a competitor from Chinese Taipei.
Squash: Indian Men's and Women's Teams Seal Convincing Victories
The Indian women's squash team achieved a 3-0 victory over Nepal, while the Indian men's squash team beat Kuwait 3-0 in their respective matches. This showcases India's impressive performance in squash at the Asian Games.
Hockey: Women's Team Set to Begin Campaign
The Indian women's hockey team, silver medalists at the 2018 Asian Games in Jakarta, is gearing up to kick off their campaign in Hangzhou. They will face Singapore in the women's hockey Pool A clash.
Various Other Achievements
In addition to the above achievements, India has also performed well in track cycling, swimming, wushu, and other disciplines. The Indian team is putting up a spirited fight to secure as many medals as possible at the 2023 Asian Games.
THI THI THI THI THI THI THI THI THI THI THI THI THI THI THI THI THI
With 20 medals already in their bag, India continues to excel at the 2023 Asian Games. We look forward to India's athletes continuing to give their best in this competition. Stay tuned for the latest updates from Hangzhou to get more information on India's remarkable achievements at the 2023 Asian Games.
What's Your Reaction?