Xiaomi 13T: First Look Revealed in Images and Detailed Video
Xiaomi 13T First Look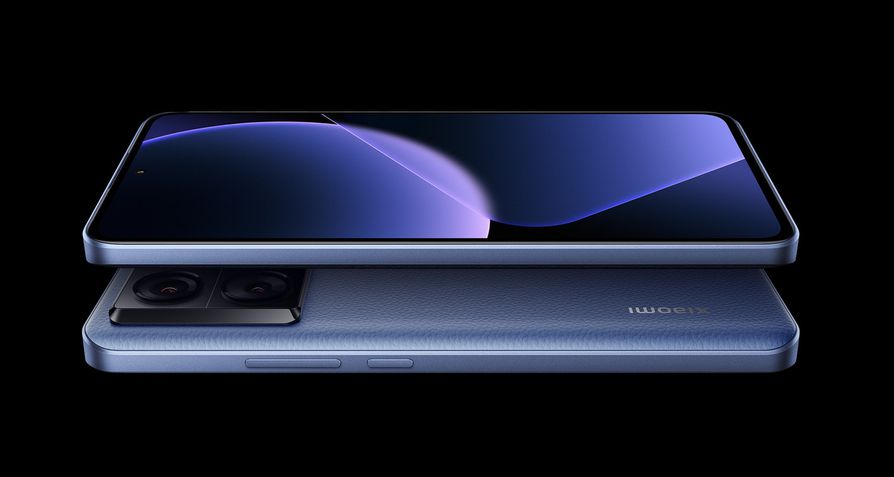 With less than two weeks to go until the highly-anticipated launch event, Xiaomi's new 13T series is already making waves in the tech world. The latest details about the standard Xiaomi 13T model have been unveiled through Evan Blass, a trusted insider, on the X platform (formerly known as Twitter). Blass has provided not only fresh images of the device but also an exclusive promotional video that offers an up-close and detailed look at this upcoming smartphone.
Design and Color Options
Evan Blass's recent post on the X platform has confirmed the Xiaomi 13T in two visually striking options. The first variant comes in sleek black, featuring a reflective glass back panel without any textures. In contrast, the second option flaunts a captivating blue hue, complemented by a textured back panel that convincingly imitates the appearance of leather.
Display and Camera Details
The images shared by Blass have revealed some noteworthy design elements of the Xiaomi 13T. It boasts a flat front screen panel, doing away with any curved edges. The device is framed with precision-crafted aluminum, and the display features asymmetric edges, adding an element of uniqueness to its aesthetics. On the back, you'll find a sophisticated triple-camera setup, promising high-quality photography experiences.
Camera Technology Collaboration
Evan Blass's video presentation dives deeper into the optical capabilities of the Xiaomi 13T. It highlights the presence of Vario-Summicron lenses, developed through a collaboration between Xiaomi and renowned camera manufacturer Leica. This collaboration suggests that Xiaomi is keen on delivering top-tier camera performance to its users.
Specifications and Hardware
While the images and video provide a tantalizing glimpse of the Xiaomi 13T, specific technical specifications remain undisclosed. However, we do know that the device boasts a versatile optical setup with apertures ranging from a minimum of f/1.9 to a maximum of f/2.2. This indicates the presence of lenses with equivalent focal lengths between 12mm and 50mm, suggesting the inclusion of an ultrawide and telephoto lens, respectively.
Xiaomi 13T Series Highlights
Xiaomi is set to release two models in its 13T series: the Xiaomi 13T and the Xiaomi 13T Pro. Both smartphones share some key features, including a 6.67-inch AMOLED display with an impressive refresh rate of up to 144Hz and a robust triple rear camera setup.
The Xiaomi 13T is expected to be powered by the Dimensity 8200 Plus processor, while its more advanced counterpart, the Xiaomi 13T Pro, is rumored to feature the even more powerful Dimensity 9200 Plus chip.
Battery and Other Features
Both models are expected to pack a substantial battery capacity of up to 5,000mAh, ensuring extended usage without frequent recharging. Moreover, fast charging capabilities of at least 67 Watts are anticipated, guaranteeing quick power replenishment.
Additionally, these smartphones are likely to come with an IP68 certification, making them resistant to water and dust. Expect stereo speakers, an under-display biometric sensor for enhanced security, and a user-friendly interface with Android 13 and MIUI 14.
Mark Your Calendar..............
Xiaomi enthusiasts and tech aficionados won't have to wait long to get their hands on the Xiaomi 13T series. The official launch date is confirmed for September 26th in Berlin, Germany, with the presentation event scheduled to kick off at 9 AM local time (Brasilia time). Stay tuned for more updates on this exciting release!
What's Your Reaction?